Swimming With The Polar Bears would not be possible without our amazing friends and family supporting this endeavor: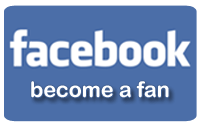 State University of New York at Orange
Dorothy Szefc
Bleecker Street Theatre
Mike Birbiglia and the crew of Sleepwalk with Me
Eli Gonda and QuasiWorld Entertainment
Janice & Gideon Markham
Rachel de Cordova
Thomas Merrill
Christopher Judge
Jeffrey McEldowney
John Talley
Rebecca and Doug Willis
Jeannette and Gary Petelle
Sarah and Todd Petelle
Michael and Cynthia Baker
Sean Everett
Galy Vaca and Renee Schaub
Lindsay Allard
Wendy Charles
Mimi Nedelson
John Bradner
Suzanne Davidovac
Gloria and John Vach
NYC short term Rentals




Please consider helping us support our cause and join us as a Production Partner for anywhere from $10 to $100. Of course, you can also join us by telling friends, sharing our info, joining our Facebook group, or just come see the show!

You and your company can also join us as a Sponsor by buying an ad in the program for our upcoming productions, or, better yet, as one of our exclusive Producing Sponsors, which gives your company placement in our promotional and production press materials. For more info, please contact Anthony Wandell anthony@magicaliguana.com.